Product Description
As one of the Latest LED Grow Lights, UFO LED grow light uses effective full-spectrum sunlight from 360 to 870nm, largely accelerating the growth of the different positions of plants. For example, the red light of UFO series LED grow light can promotes growth of plants, germination, flowering, fruiting and photosynthesis, playing an important role in entire life of plants. And for infared light, it promotes growth of roots and stem and seed germination. As to blue light, it enhance the chloroplast activities and promote cell division and grow much faster. Comparison with previous LED grow lights, UFO LED grow light uses high lumen lighting for the growth of plants. The solid lights can last a long time. It can be used to enhance different plants such as medicinal plants, vegetables, herbs and flowers' growth. Widely used in hydroponics, greenhouses, indoor garden, gardening. It is suitable for the growth of all plants.
UFO Led Grow Light 140W Features:
1. With High efficiency optimization Par, very adequate spectrum light and ultra-light penetration.
2. Powerful and efficient LED lights, low power consumption, strong internal cooling fan system, Cool quieter
3. Heat revolutionary aluminum PCB, running high specific strength and let cool 80% (HID) lamp.
4. A powerful hanging kit for easy installation.
5. Energy saving and environmental protection.

Detailed parameters
Product Details

APPLICATIONS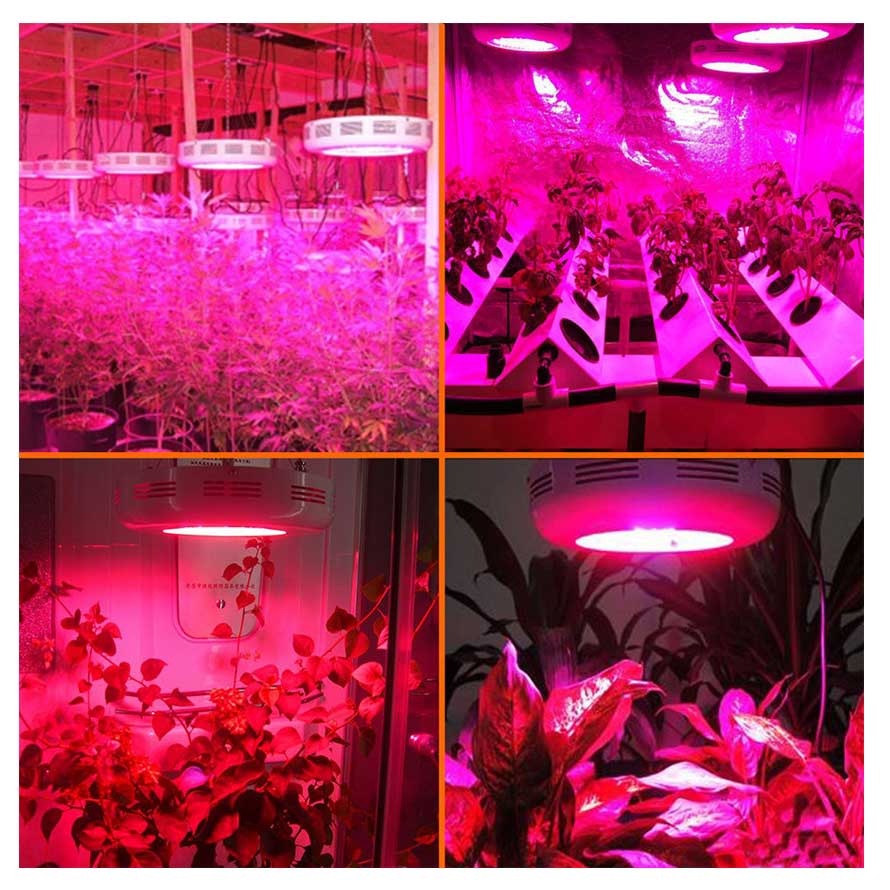 STEPS FOR USAGE