SM128 Desktop Ring Light for Phone, 3200K-5500K Bicolor Beautify LED For DSLR Camera Color Pink
SM128 is a new portable beautify ring light for phone specially designed for live video and selfie. SM128 adopts annular appearance design. For positive fill-in light is softer and much uniform, a perfect shot of catch-lights can be achieved. SM128 has three working methods to meet different requirements in different scenarios: phone charger, portable power bank and computer USB port. With a hose support which can be adjusted to any angles, you can take photos or live video according to practical needs.

Professionally Attracts Fans
For live video and selfie, lighting effect is crucial! The lighting effect of SM128 ring light for phone source is soft and smooth; its TLCI and CRI are beyond 95. Therefore, with SM128, in the camera the skin is natural white, the facial contour is stereo, and the video quality and photo quality are exquisite and perfect.

Fill Light Angle-free
Ring light for phone adopts hose support which can be adjusted to any angle. By filling light omni-directionally, you always can find an angle appropriate.

Angular Appearance
The diameter of the angular blue-ray filtering panel is 27.5cm. YN128 adopts this angular panel to take charming catch-lights.

Wide-angle light source
YN128 has 128pcs of SMD LED. The lighting angle is up to 110.. With high CRI, high brightness and low energy consumption, YN128 provides sufficient and balanced natural light, and brings you shadow-free aperture effect.

Micro USB Port for External Power Supply
SM128 can be worked by phone charger, portable power bank or computer USB3.0 port.
SM128 adopts our proprietary LED driving technology, its power output is stable and shooting effect is more reliable. With this proprietary LED driving technology, corrugation and stroboscopic flash can be effectively avoided.
SM128 can be connected to tripod mount and used on various occasions. By using stable base, you can use it on the desktop or other platform.

Specifications
Light source: 128pcs of SMD LED
Color temperature: 3200K~5500K
Lighting angle: 110.
Lumen: 1024LM
Output Power: 7.6W
Life expectancy: 50000h
Weight: 940g
Volume: 285*276*51mm
CRI: Greater or equal to 95
External power supply: phone charger, portable power bank or computer USB port

Package Including:
1 x Ring Light for Phone (Pink)
1 x USB Cable
1 x Support Base
1 x Support bracket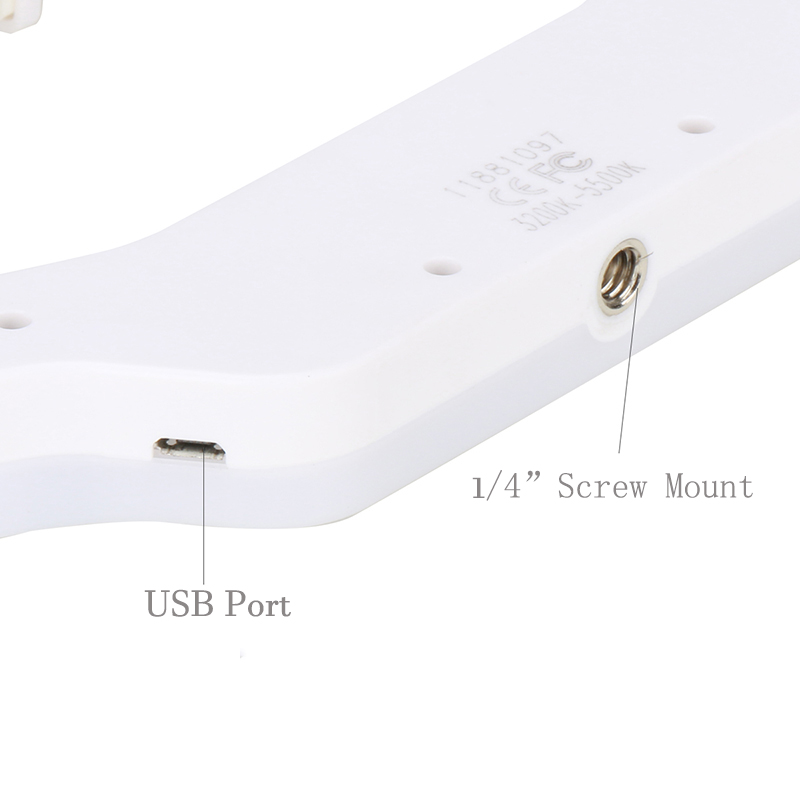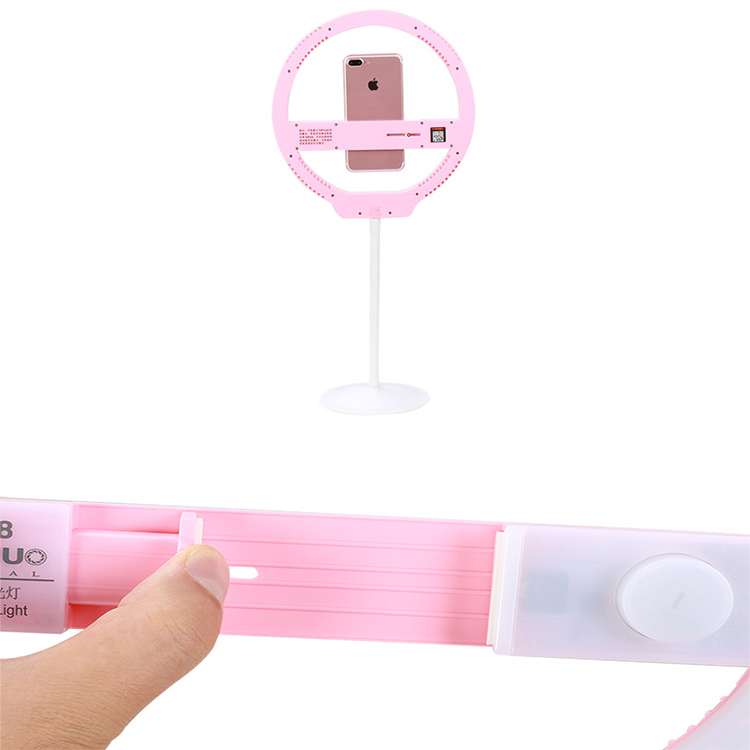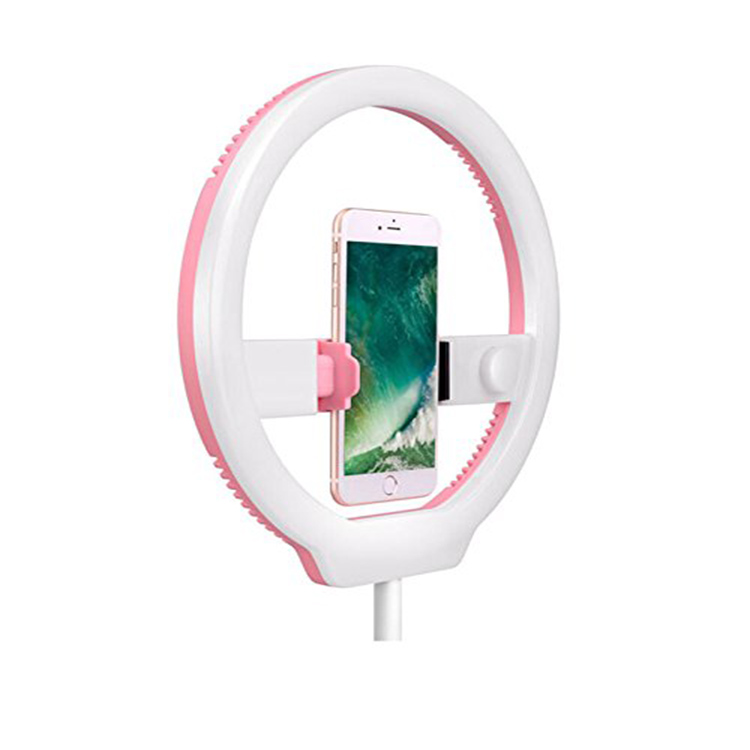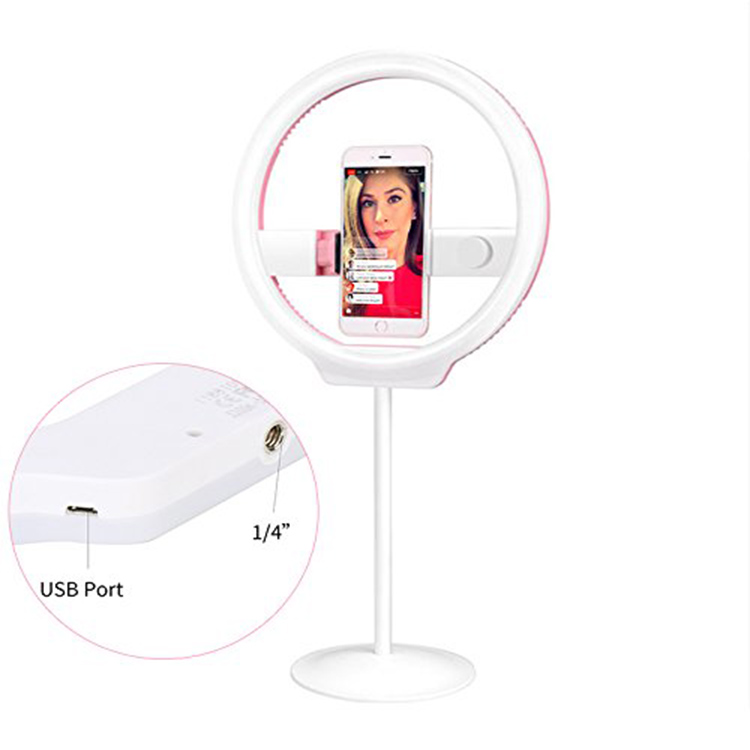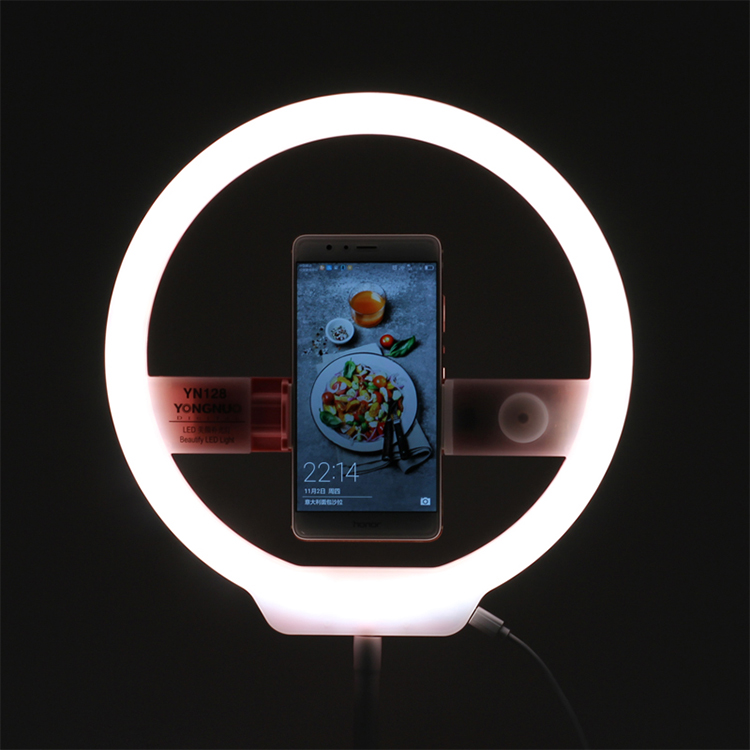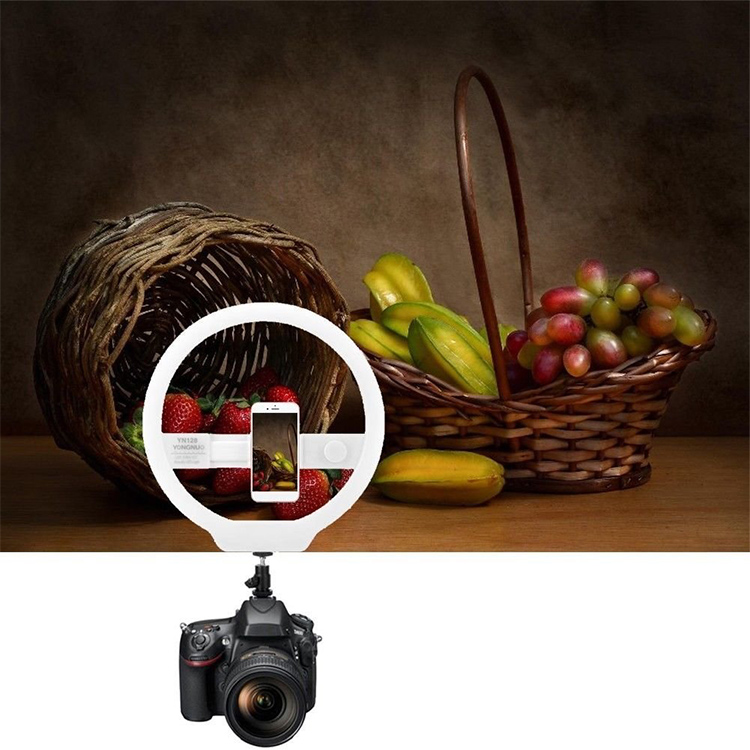 Packaging & Shipping