SM-FL2D Outdoor Flood Lights
Product Description
SM-FL2D Outdoor Flood Lights are often used to illuminate outdoor playing fields while an outdoor sports event is being held during low-light conditions. The white beam of light produced by it is very much similar to daylight. When SM-FL2D LED Flood Lights be used in stadiums, it makes the spectators feel as though it is day time. Also, SM-FL2D Outdoor Flood Lights are impervious to temperature fluctuations and environmental conditions. Unlike some other lights, LEDs remain stable and functional even in freezing conditions. This makes them all the more ideal for cold warehouses and storage areas.

Being free of Mercury, Lead and Carbon Emissions, SM-FL2D Outdoor Flood Lights do not give out any harmful emissions such as carbon. As a result, they are much friendlier to the environment and also to the health of people nearby. What's more, SM-FL2D Outdoor Flood Lights do not emanate heat and conserve the maximum amount of electricity, which also leads to longevity and safety.

For these advantages of SM-FL2D Outdoor Flood Lights, these lights are ideal for use in cold storage warehouses, or used as a stage lighting instrument in live performances such as concerts and plays. In the top tiers of many professional sports, it is a requirement for stadiums to have floodlights to allow games to be scheduled outside daylight hours.

Features of Outdoor Flood Lights:
• Honeycomb briquette burning effect and the whole structure cooling technology.
• All metal structure, high mechanical strength.
• Double-coupling IP68 protection, highest waterproof level.
• Ergonomic light distribution to achieve uniform illuminating effect.
• Free modular serialization and full power range solution.
• Intelligent constant current driving technology to guarantee the safety of LED use.
Detailed Parameters
Input
Voltage
Power
Efficiency
Power
Factor
Junction
Temperature
CRI
Working
Environment
Storage
Temperature
AC100V-277V
91%
0.95
<80℃
Ra≥70
-40℃~+50℃
10%~90%RH
-40℃~+50℃
LED Life span
Surge
Protection
CCT
LED Brand
Material
IP Rating
>60000Hours
10KV/5KA
3000K
4000K
5000K
5700K
Lumileds
Metal
LED Module IP68, Power supply
IP67

Model
System Power
LM/W
(Ultra High)
LM/W
(High)
Initial
Lumens
(Ultra High)
Initial
Lumens
(High)
Product Size
(mm)
Packaging dimension
(mm)
N.W.(Kg)
G.W.(Kg)
FL2C-10
400
160
120
64000
48000
680*410*395
770*510*355
28.9
31.9
500
155
115
77500
57500
680*410*395
770*510*355
28.9
31.9
600
150
110
90000
66000
680*410*395
770*510*355
28.9
31.9
FL2C-12
480
160
120
76800
57600

680*490*395
770*590*335
31.3
34.8
600
155
115
93000
69000
680*490*395
770*590*335
31.3
34.8
720
150
110
108000
79200
680*490*395
770*590*335
31.3
34.8
FL2C-14
560

160
120
89600
67200

680*570*395
770*670*335
34.3
38.2
700
155
115
108500
80500
680*570*395
770*670*335
34.3
38.2
840
150
110
126000
92400
680*570*395
770*670*335
34.3
38.2
FL2C-16
640
160
120
102400
76800
680*650*395
770*750*335
36.4
40.7
800
155
115
124000
92000
680*650*395
770*750*335
36.4
40.7
960
150
110
144000
105600
680*650*395
770*750*335
36.4
40.7
Product Details

PRODUCT DISPLAY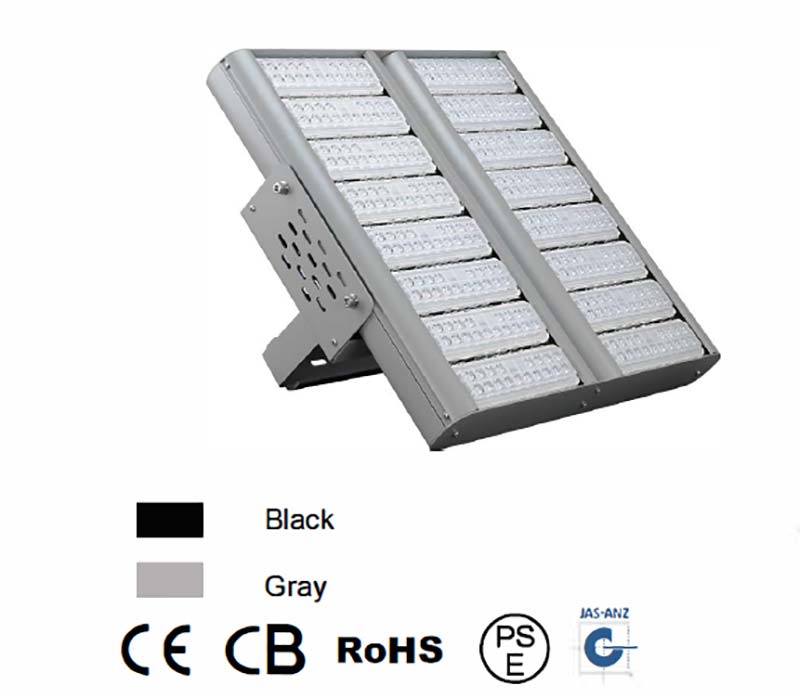 APPLICATION