P45 LED light bulbs are used in a variety of applications in which a ball shaped light source is required for decorative and vanity fixtures like for example ceiling fans, bathroom vanities, accent fixtures, restaurant pendant lights, ornamental lights, commercial light strings, decorative light strands, RV interior lighting, and boat cabin lighting. Globe shape bulbs emit light in all directions for full illumination. They can be placed in light fixtures either on the ceiling or on the walls to deliver background illumination. Because LED lights feature instant brightness and high light levels they are ideally fitted to this purpose, including in larger rooms. Globe shape LED lights can also be used in bedside lamps and standard lamps for accent lighting, which produces more appealing effects than ambient lighting. They can also be employed in reading lamps directed in a selected area for focused light. This type of lighting is referred to as task lighting.
Carrying an A+ energy rating, the 5W LED bulb emits 470 lumens in a 155° beam. Its frosted glass finish helps to smoothly distribute light. A minimum CRI of Ra 80 delivers high-quality color rendering. Complementing decorative ceiling pendants, chandeliers, bathroom vanities and accent fixtures, its spherical shape provides a finishing touch to your fixtures with the beautiful design and versatility of color temperatures. This small LED lamp is extremely energy efficient and can last up to 30000 hours making them virtually maintenance free.
Product description:
1. no UV or infrared emissions, relatively cool running performance
2. capability to withstand vibration (no filament), no warm-up time or waiting to switch on and no detrimental effects from rapid cycling on and off.
3. 2 Year manufacturer backed Warranty
4. durable and ecologically friendly
5. roughly 80% more energy efficient than other bulbs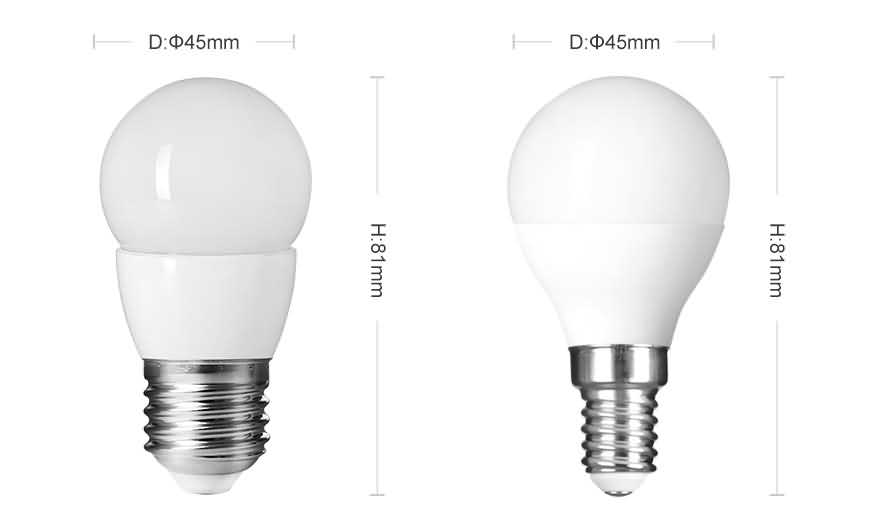 

Usage: table lamp,crystal chandelier, wall lamp,down light and so on.


Usage: table lamp,crystal chandelier, wall lamp,down light and so on.