Globle LED Fireworks Bulb
Product Description
Globe led fireworks bulb is a series of the Edison fireworks bulbs. It has the same shape as retro filament bulbs, but used the LED light source. The globe led fireworks bulb will emit a warm yellow light, it can create a cosy and welcoming mood for any classic industrial and vintage designs. These vintage-inspired Edison bulbs are sure to add instant character to your lighting and place. Ideal for all homes, cafes, hotels, restaurants and retail shop, it fits almost everywhere and its uniquely designed are sure to have your guests take a second look at them. Led globe firework bulb series have several different designs available (the product images and detail specification please refer to the attached product manual). Besides, led globe firework bulb uses LED light source, compared with the traditional light will save much energy. The energy efficiency of 3W led bulb light is equal of 15W incandescent bulb.
Globe Led Firework Bulb Features:
1. Led source, energy-saving , it can saving 70% energy than the traditional tungsten lamp.
2. Less heat produce, it is safer to operate.
3. Environment-friendly ,no mercury and harmful metal.
4. It is designed to last 30,000 hours—25 times longer than incandescent bulbs.
5. It will emit a wide 360° beam angle illumination.

detailed parameters


Type: LED Edison Fireworks Light Bulb



Power: 1.5-3W



Voltage: AC220V-240V/AC120V/AC85-265V



Base: E27/E14



Version: clear



LED type: DIP 47PCS



Beam angle: 360°



CRI:>80



PF: dimmable PF>0.85; non-dimmable PF>0.4



Certificate: CE/ROHS/ETL
Product Details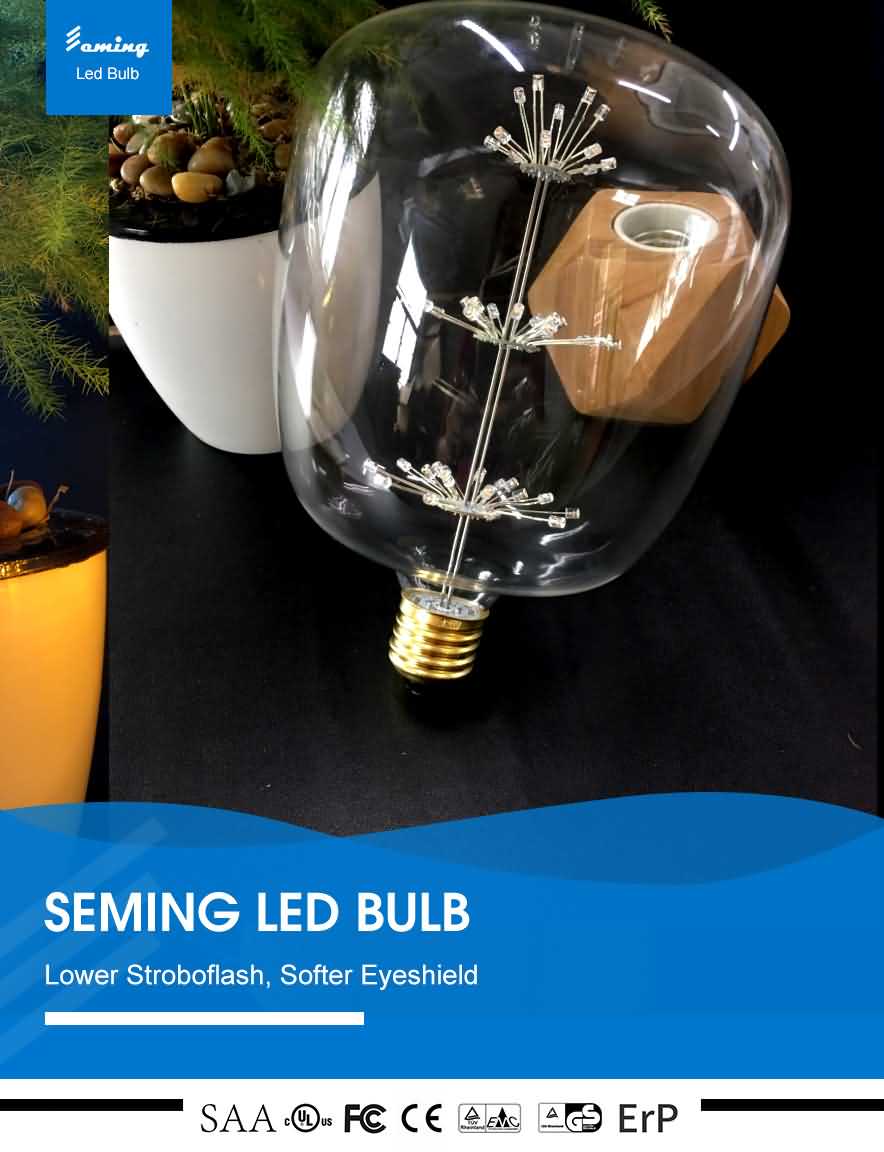 SPECIFICATION